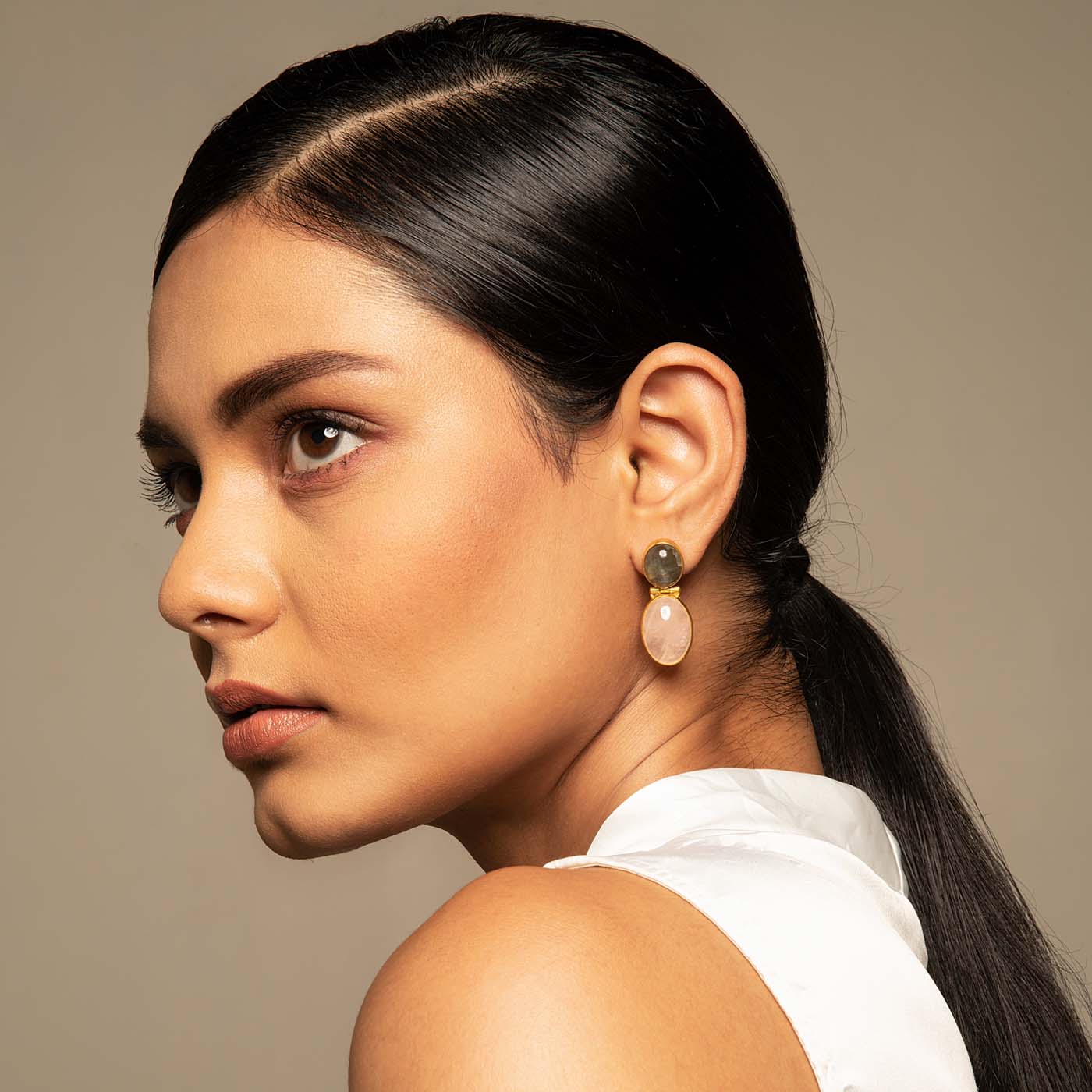 Contemporary collection
THE VERSATILE EDIT
An exclusive collection of silver jewelry designs that are current and modern in style, while still incorporating the timeless beauty and elegance of silver. The collection includes handmade minimalist designs using precious and semi-precious gemstones.

A versatile and fashionable choice that appeals to a wide range of people, from fashion-forward trendsetters to those who appreciate the classic elegance of silver. Including the season's must-have party pieces to get you ready for Diwali, Christmas, weddings, and everything in between.
INAAYAT
The inaayat collection is the coming together of new and the old. Silver in its purest form, that has been allowed to age naturally, elevates contemporary cuts of natural gemstones to bring to you a range of bespoke pieces. At the core of this collection lies Devi's ethos of drawing from traditions to create something fitting for the times.
RANG
The rang collection is a line of enamel jewelery featuring silver jewlery embellished with colourful enamel. Enamel jewelry has been around for thousands of years and can be found in many cultures around the world. This collection offers a colorful take on traditional silver jewelry, and is a great option for those who are looking for something stylish yet classic.
Unveiling the Sparkling Charm of 925 Sterling Silver Jewelry
India has a strong tradition of silver jewelry making, with craftsmen using various techniques to create intricate designs that showcase the metal's versatility. The popularity of silver jewelry in India has continued to grow, with many modern designs incorporating traditional motifs and techniques. Silver jewelry is an integral part of Indian culture and tradition, with a rich history and a variety of techniques and styles. Its connection to astrology and spirituality makes it a meaningful and treasured form of adornment. Silver jewelry has continued to be in style and the trend has evolved progressively.
Discover the Finest Silver Jewelry Online in India
One of the key trends in silver jewelry in India is the use of gemstones, such as onyx, quartz, turquoise, opals and moonstone, to add colour and texture to pieces. Another trend is the use of filigree work, where the metal is intricately twisted and woven into delicate patterns. This technique is often used to create earrings, necklaces, and bracelets that are lightweight and comfortable to wear. When you buy silver jewelry online from Devi Jaipur you get exactly that, with the best fusion of tradition and trend. Jewelry to us is not an ornament, it is an expression of art.
Shop for Handcrafted 925 Silver Jewelry Online in India
Every piece at Devi Jaipur is designed to make the perfect gift for you and your loved ones. Our unique design lends a sense of individuality and elegance. At Devi Jaipur, we use only the finest 925 sterling silver to craft our jewelry items. We believe in delivering the best quality to our customers, and that's why we handpick the highest quality natural stones to add to our pieces. We cater to all tastes, from classic to contemporary, with our diverse range of jewelry designs. Whether you're looking for a statement piece or a dainty one, we have something for everyone.
buy silver jewelry online, handcrafted to perfection
We always focus on quality craftsmanship and attention to detail, making us a popular choice among those who appreciate fine craftsmanship and unique design. With a user-friendly online shop, efficient delivery service through our trusted logistics partner and providing individual attention to each client needs, Devi Jaipur makes online silver jewelry shopping an easy and enjoyable experience. When you buy silver jewelry online from us, you can also rest assured that you are buying from a brand that is committed to ethical and sustainable practices. We welcome you to browse and appreciate our jewelry.
Find Your Perfect Wholesale Partner with Devi Jaipur
Devi Jaipur takes pride in manufacturing and designing its own 925 sterling silver jewelry, which is available to buy online. Our company offers wholesale purchasing of 925 sterling silver jewelry for establishments and boutique shops located overseas. If you are interested in making a wholesale purchase from Devi Jaipur, please contact our customer service team to learn more about our products, specific policies and procedures. We will be pleased to provide you with complete information to facilitate your purchase. Start a successful partnership with Devi Jaipur today. Learn More